Welcome to


The Amber Sword Wikia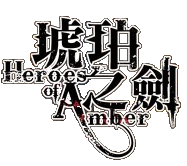 The Amber Sword ( 琥珀之剑, Heroes of Amber) is a Chinese web novel by Fei Yan (绯炎) with the art by Sadon999.
Support the artist by visiting their Deviant art page.


Information page on Baka updates: (Light Novel)

Information page on Novel updates: (Light Novel)
News
Should non-official representative art be added?
03/02 ANNOUNCEMENT:
I have added a poll to get some opinions about adding fantasy art from other sources. The Amber Sword has a limited selection of art, since it doesn't have a manhua adaption. I was thinking that a small amount of images that accurately fit the in-text descriptions would enhance the wikia. Such images would mostly be added for creature pages, such as the Rock Wurm. All images would have their source clearly labeled and would be marked as "Representative Art." What do you think?
The poll will stay up for awhile and I will not add any art until I catch up more to the translator and have a good amount of votes.
01/14 UPDATE:

Chapter

Updates
Light Novel
Raws
6 Volumes
(1555 chapters total)

Completed

Translated
v.3 ch. 96

3 - 4 Days
Wikia

Updates
Light Novel

Directory
The Amber Sword

Synopsis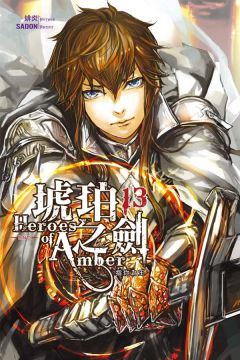 A RPG gamer who played the realistic VRMMORPG 'The Amber Sword' for years, finds himself teleported to a parallel world that resembled the game greatly. He takes on the body of a NPC who was fated to die, and with the feelings of the dying NPC and his own heartrending events in the game, he sets out to change the fate of a kingdom that was doomed to tragedy.

Raw

Information
| Volume | Number of Chapters |
| --- | --- |
| 1 | 56 |
| 2 | 166 |
| 3 | 378 |
| 4 | 169 |
| 5 | 247 |
| 6 | 539 |
Community content is available under
CC-BY-SA
unless otherwise noted.